Bharath Haridas.Visual and system designer. 
Designing visual systems in the form of branding, publication and interfaces. Leading cross-disciplinary teams to create videos, products and companies. Experimenting with technologies to create interactive media and art. 
Previously Co-founder of a design and video studio. Creative fellow at Al Jazeera. Team lead for data science training application. MFA in design from the California College of the arts (CCA). Designing visual solutions and managing teams for six years. Exploratory and solution based approach. 
View resume here
Design is a non-linear interdisciplinary and cybernetic practice of giving shape to materials and experiences in different scales towards articulated goals. An activity that can be focused to one medium or scaled across systems. 
His undergraduate interactive video project titled 'Traverse' is featured on the Journal of Material Culture and he has worked with the organisations listed below. Feel free to get in touch.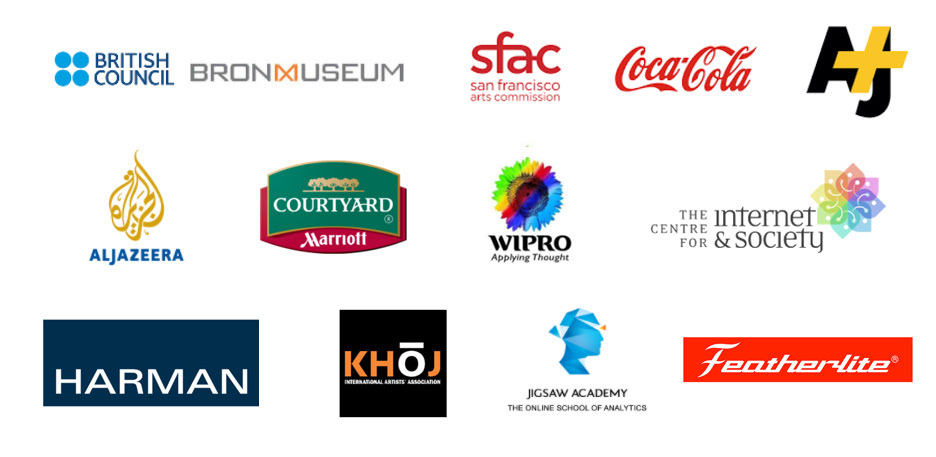 Thanks for reaching out. Looking forward to speaking with you.