Khoj international artists association hosts a variety of programmes. I was commissioned to design their publications and posters for a season. 
Designer's are commissioned to create the marketing visuals and publications for a season, without any clear brand guidelines. I designed a series of publications around their young artist fellowship program as well for discrete events. 
A visual center and a scale of detail becomes the common thread between all the different pieces.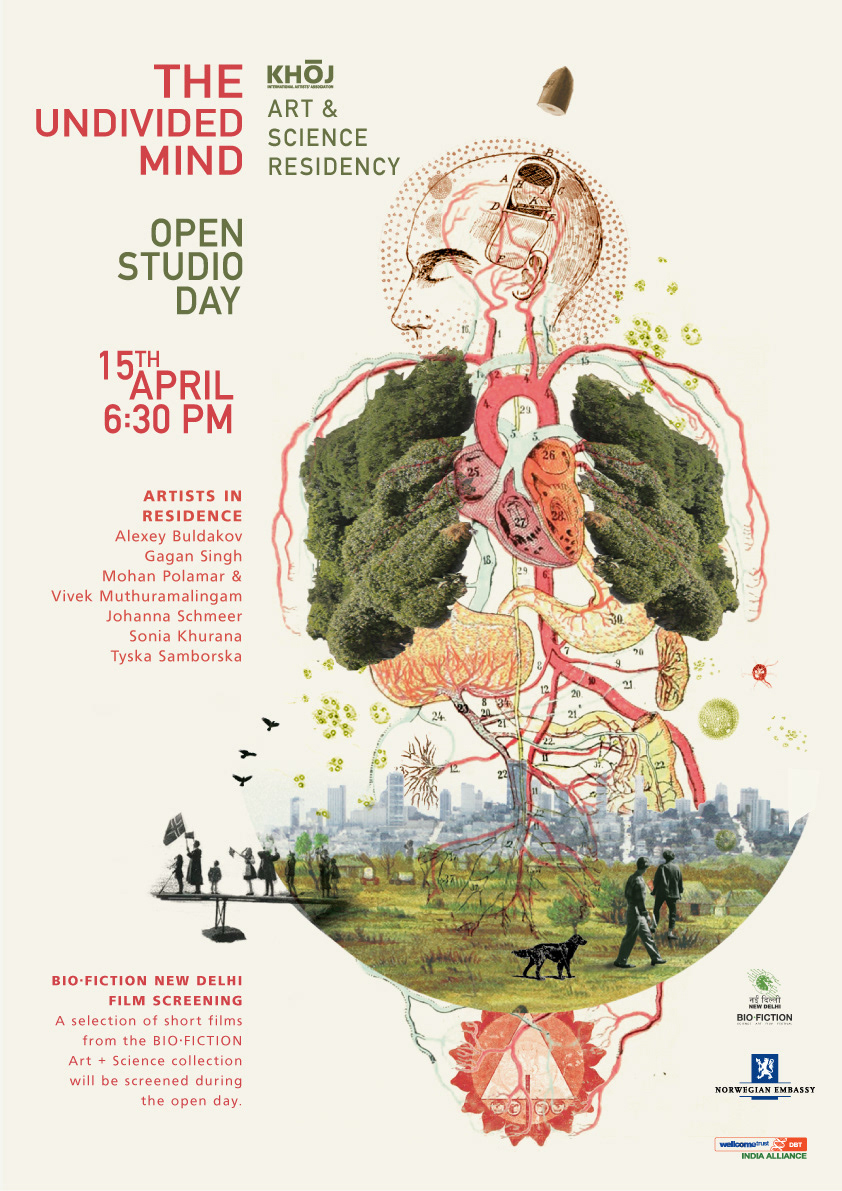 Curatorial Abstract - Undivided Mind