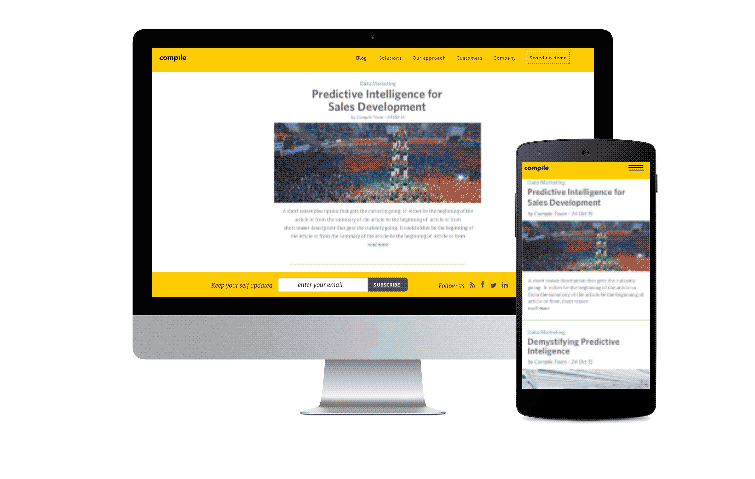 Compile is a data management product, how can its content marketing touchpoint showcase subject matter expertise and convert visitors into subscribers without being too pushy? 
Design methods : User Flow, Site Structure, Journey mapping, Wireframing, Visual Design, Responsive design
Tools : Sketch, Photoshop
1. High drop off from organic searches after reading the article 
2. People were not spending enough time and going to the next few pages of articles

1.  Convince the visitor to stay longer and subscribe by highlighting content and variety
2. Bring more cohesion between product and blog page
The home page has a main pinned article, with a topic, authors name and summary. Followed by a section of editor's picks, followed by other articles in chronological order and a section for topic tags. The bottom of the screen has a bar for newsletter subscription and social media.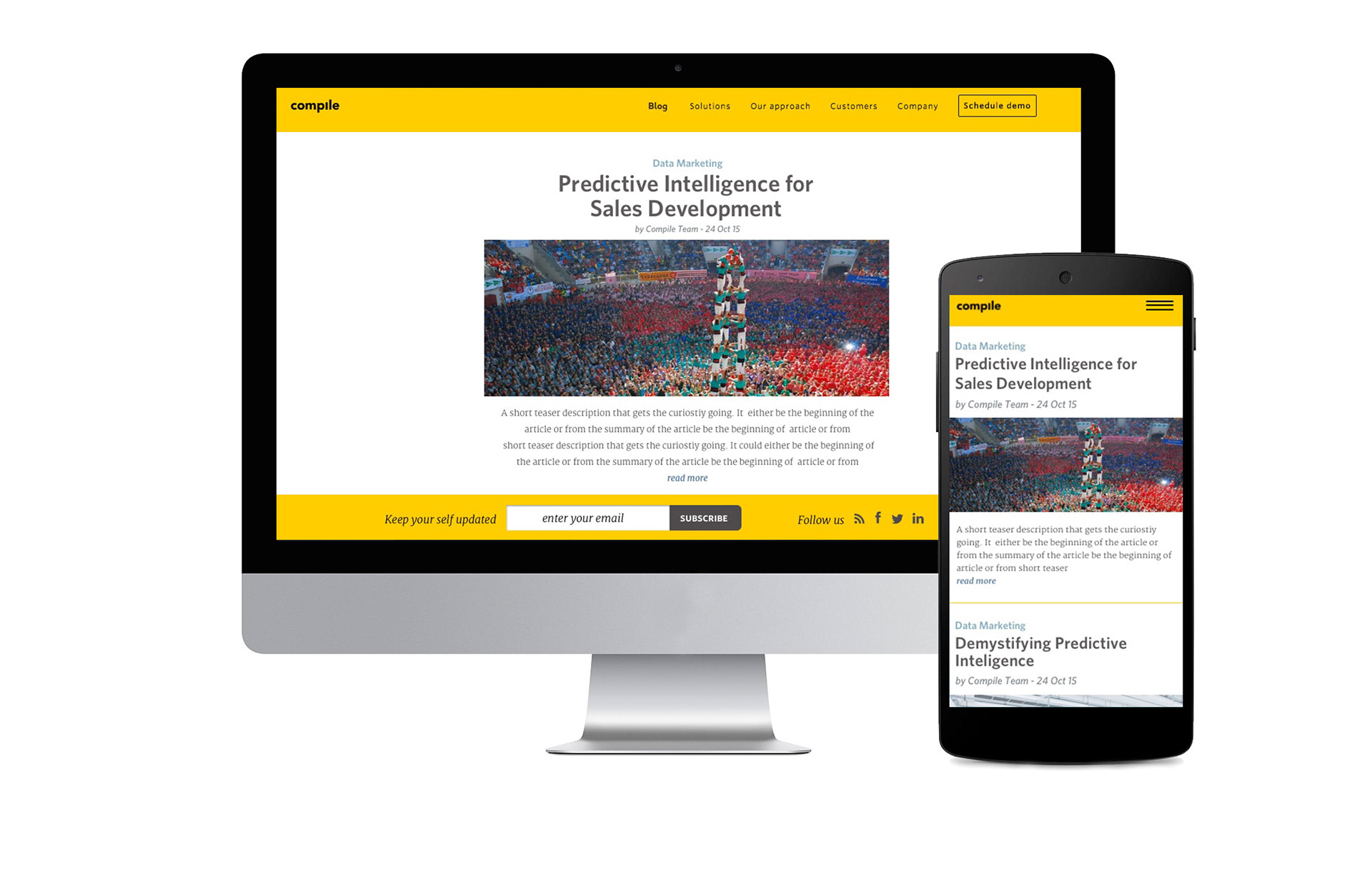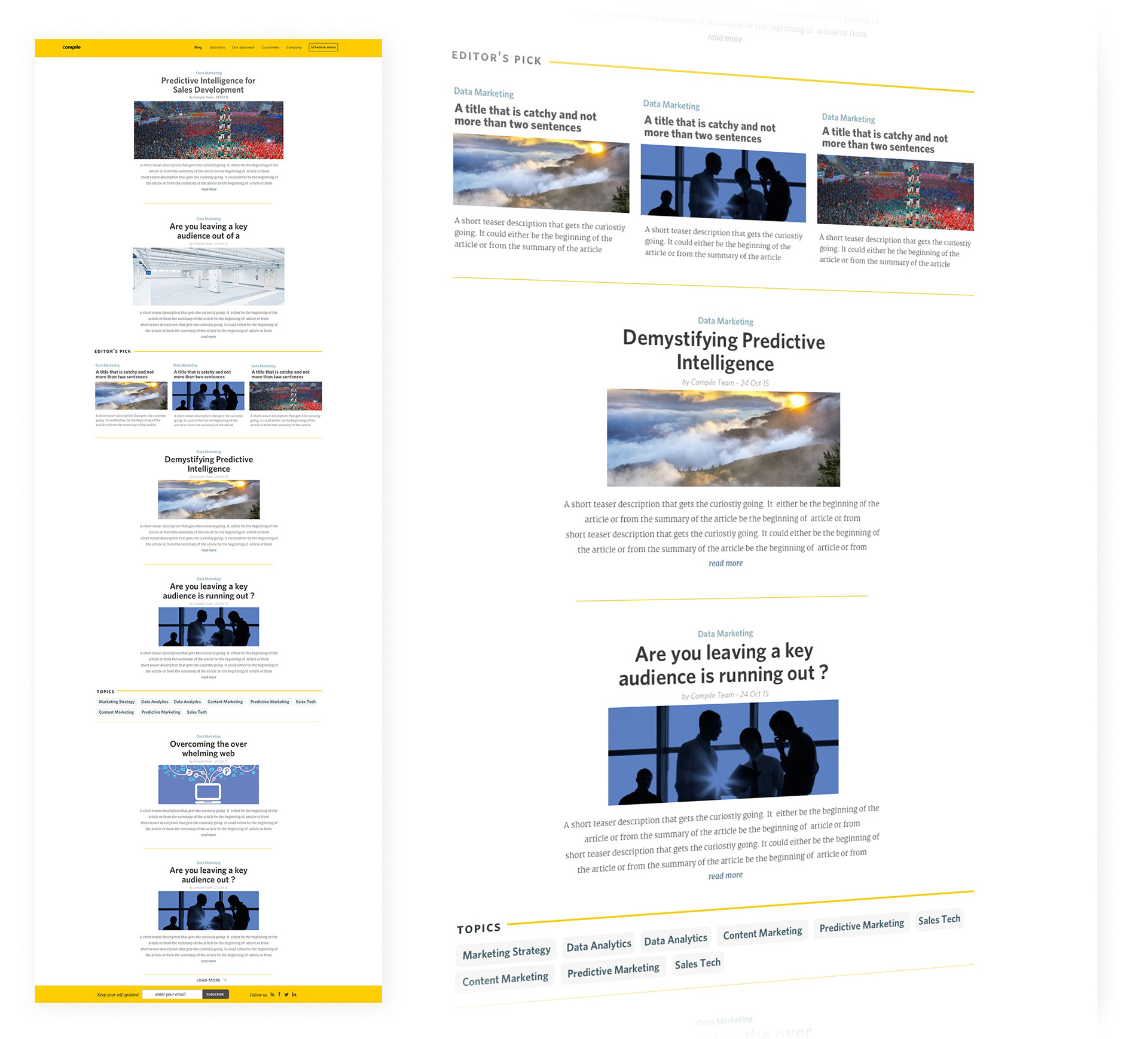 The article will be the focus of the blog, since it will be the starting point for most visitors. It was carefully designed to fit into contemporary blog styles such as medium but with more bells and whistles of a publication.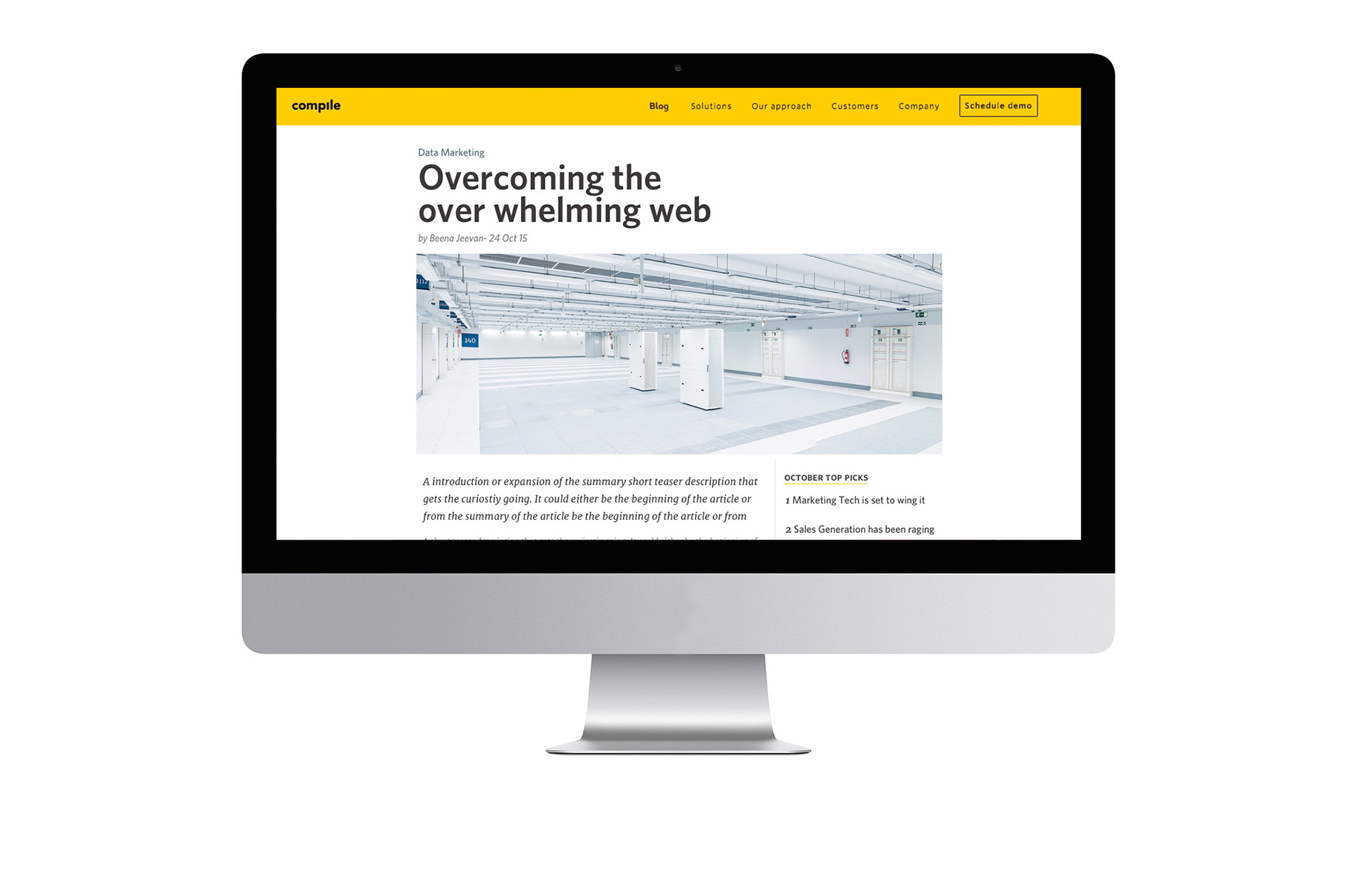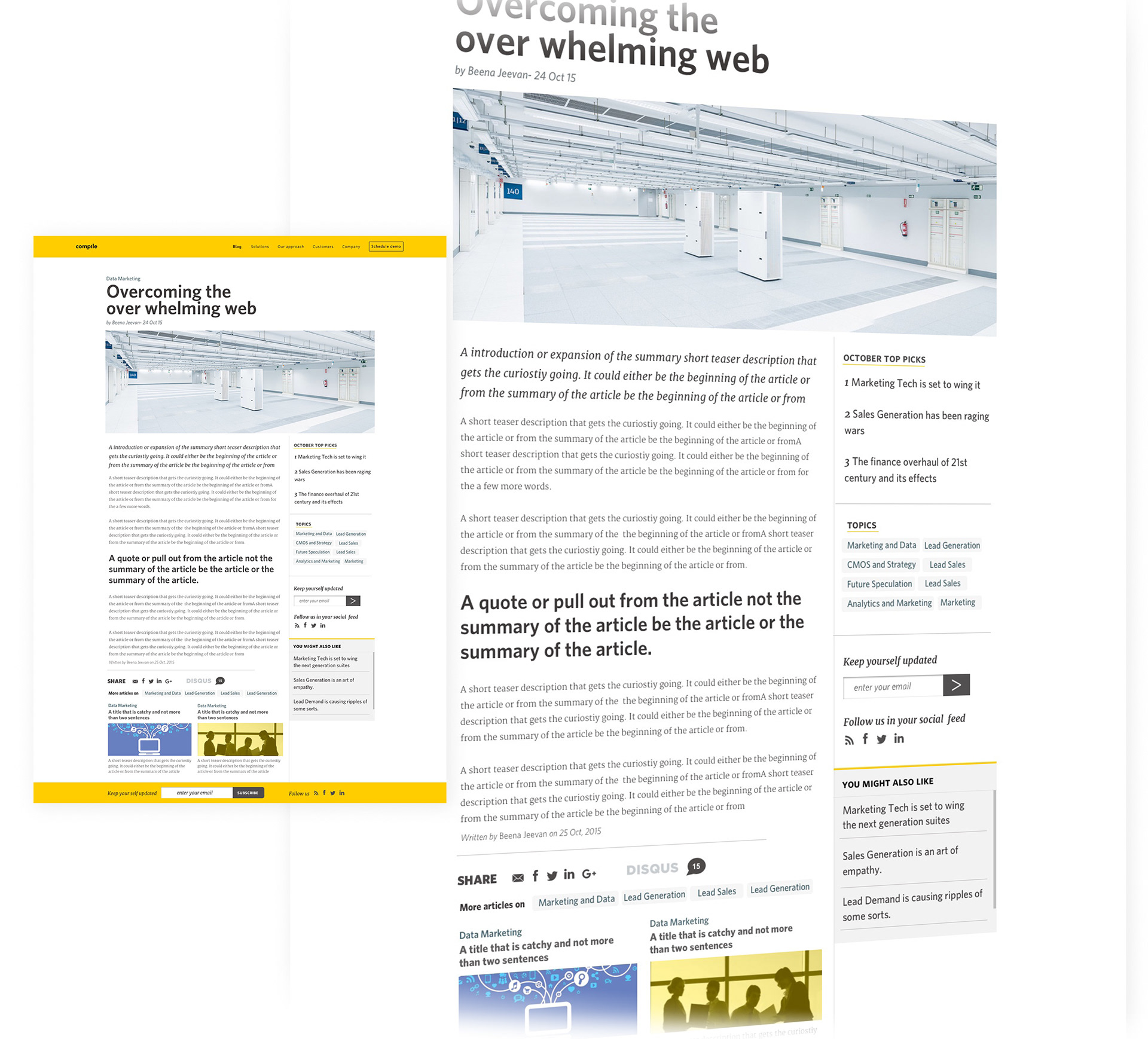 Iterating on the last section
After coding the page and populating with content we identified issues and resolved it with changes. All headlines were moved below the image, and the summary was given a maximum fixed size. A/B testing is happening between a two and more minimal one coloumn design.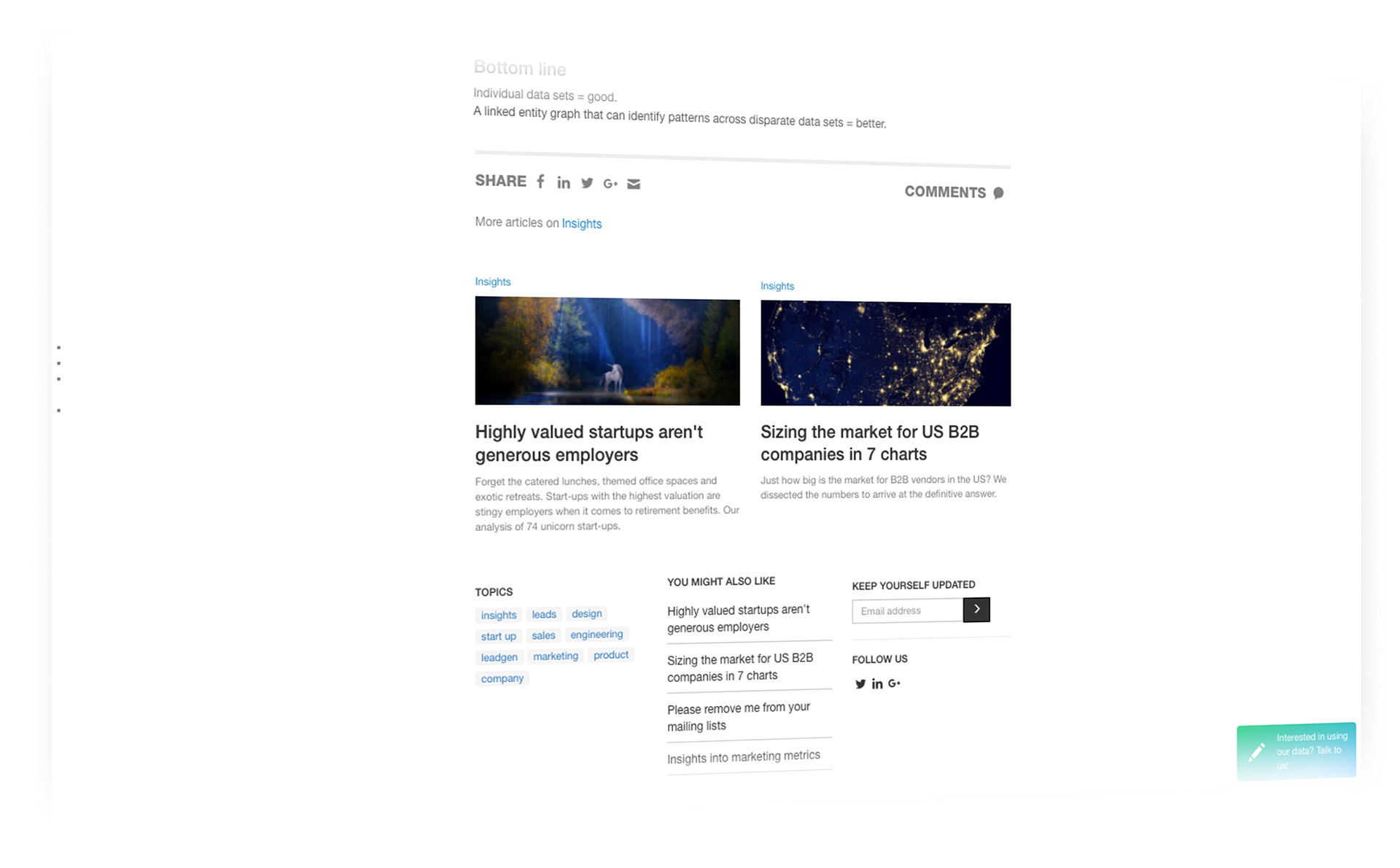 Author and Topic article list 
A simple page that lists out a collection of articles based on an author or a topic was introduced. This made sure that the amount and quality of content on the blog was easily accessible.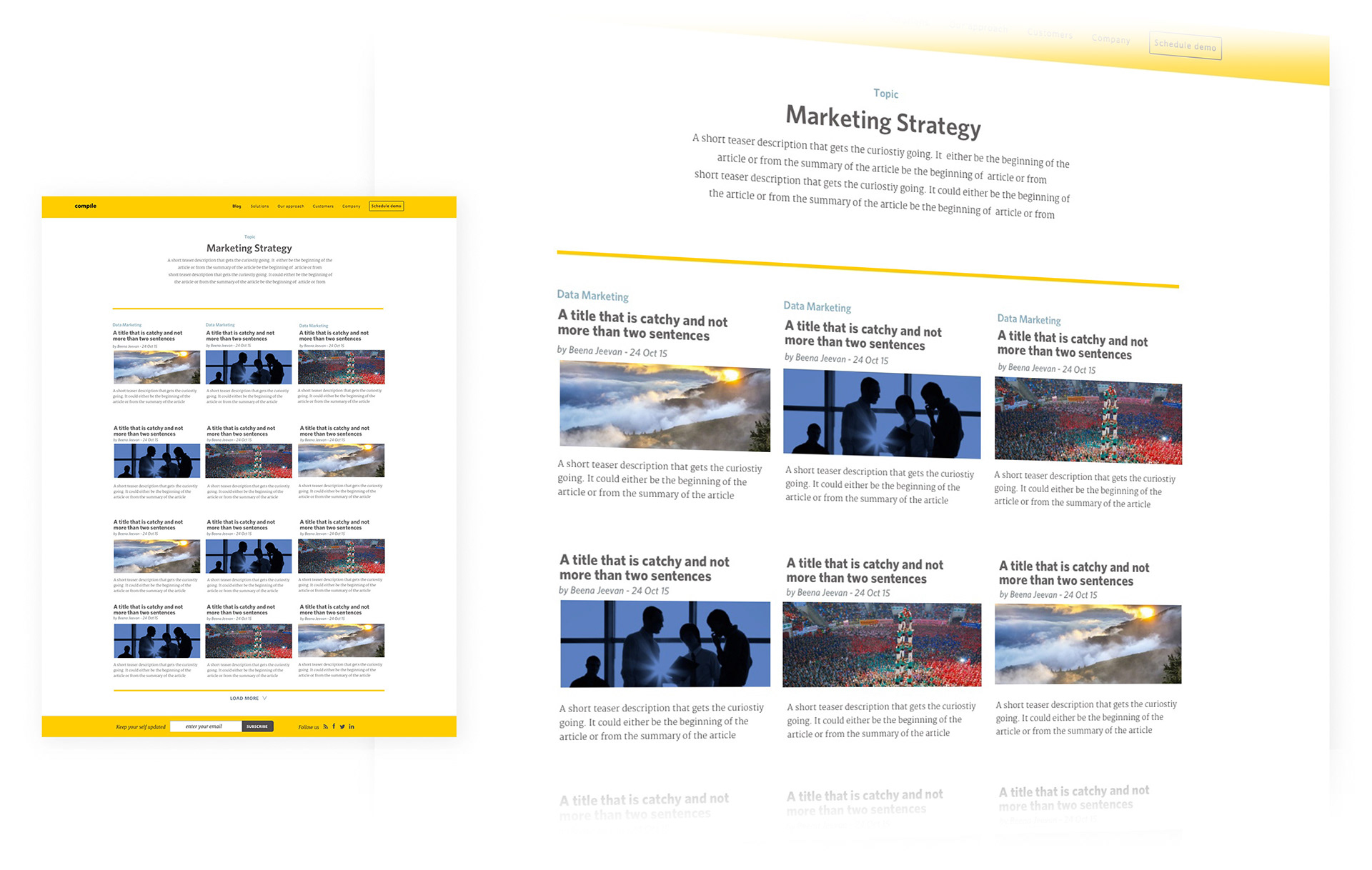 You can view the blog here. The core design remains the same with a few iterations from their team since this exercise.